We are the only Syilx (Okanagan) community in the Nicola watershed.

A strong, flourishing community in harmony with our Tmixw.
Upper Nicola is located 45 km east of Merritt and 90 km south of Kamloops, British Columbia, Canada. Upper Nicola has eight reserves located near Nicola Lake and Douglas Lake. Upper Nicola's two main residential communities are located on Nicola Lake (IR #1), and at the west end of Douglas Lake (IR #3). These communities are known locally as Spaxomin (Douglas Lake) and Quilchena (Nicola Lake). The reserves comprise approximately 30,848 acres that span a range of 50 kilometers along Highway 5A and the Douglas Lake Road.
Upper Nicola is the only Syilx (Okanagan) community in the Nicola watershed. In the 18th century, ancestors of Upper Nicola permanently inhabited the Upper Nicola and Salmon River watersheds as a result of the Fish Lake Accord with the Kamloops Shuswap tribe.
Governed by the Indian Act, and through customary laws and policies, Upper Nicola continues to work towards regaining control over our affairs as an unconquered people. Upper Nicola's registered population is approximately 900 people, with about half of registered members living within our communities.
Upper Nicola is one of seven (Canadian) Bands that belong to the Syilx (Okanagan) Nation. The Okanagan Nation's administration office is located in Westbank, BC. There are also Okanagan Nation Tribe(s) in the United States of America (USA).
Upper Nicola is also affiliated with the Nicola Tribal Association/Nicola Tribal Council, which consists of seven Nlaka'pamux nation Bands and one Syilx (Upper Nicola) nation Band.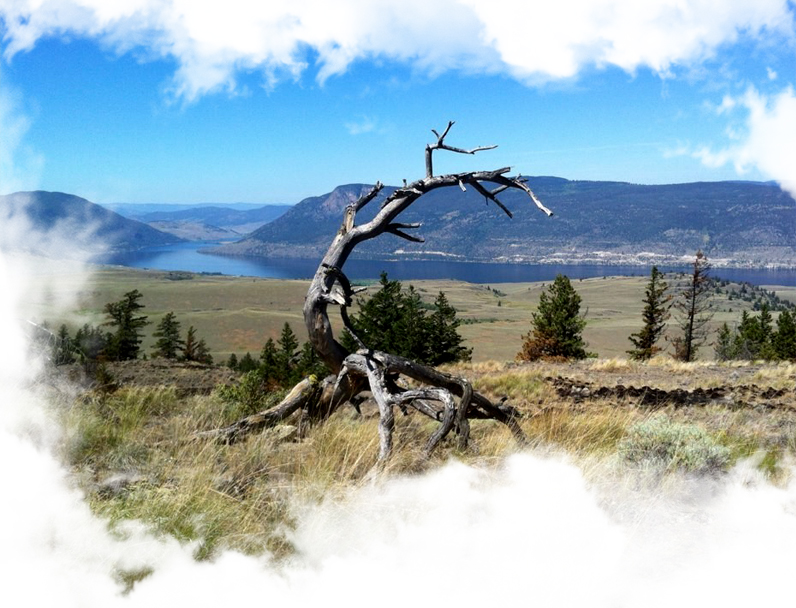 Upper Nicola Band Reserves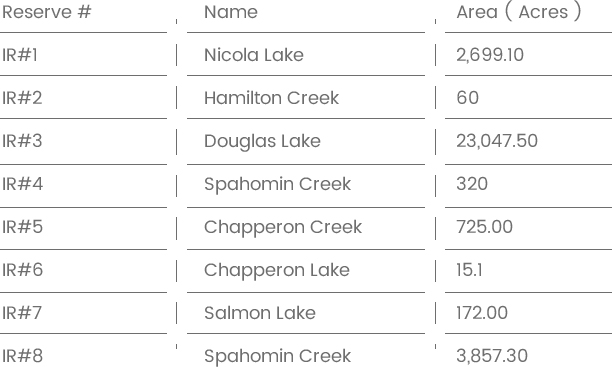 About Upper Nicola Band
Within the two communities of Spaxomin (Douglas Lake) and Quilchena, there are 138 residential homes and just under 20 small businesses operating on-reserve, as well as an enhanced domestic water system. There are also over 500 horses and over 250 cows owned by various families. Spaxomin has one family-owned and operated convenience store, and Quilchena has one gas and convenience store, and one family owned and operated RV campground.
Upper Nicola's Fire Hall was built in 1990, with the Fire and Safety department being established in 1991. At that time, there were 16 volunteer firefighters. There are 20 trained firefighters, with 12 of those volunteers currently active, as well as six First Responders for medical emergencies. All equipment was replaced in 2012, and Upper Nicola is currently shopping for a new fire truck as all trucks must be replaced after 20 years. We are always looking for recruits to join the fire department. Practices are held on Thursday evenings for anyone over the age of 16. To join, please contact Fire Chief Dan (Nkwala) Manuel, or Captain Bill Douglas.